Accelerating returns by connecting Japanese innovations to global expertise
By building ventures that leverage engineered biology, we're bridging the divide between Japan's pioneering research and the global market.
About Saisei Ventures
サイセイベンチャーズについて
Saisei Ventures is a leading venture capital firm focused on growing and harnessing the Japanese biotech ecosystem; a region rich in opportunities and potential. We create ventures that start from bold ideas and empower dynamic entrepreneurs by filling in technical, operational, or financial gaps. Our approach combines Western expertise and Japanese innovation to build globally competitive companies that will have the greatest impact on patient lives.
HOW WE OPERATE
Building transformative biotech companies from revolutionary science.
We identify the latest scientific advancements and pair it with global business and development experience to create life-changing innovations. Our comprehensive approach involves working closely with leading scientists, industry experts, and entrepreneurs to bring their visions to life.
Learn How
WHAT SAISEI HELPS WITH
Bridging the gap between Japan's pioneering research and international capital investment.
We are dedicated to investing in untapped and cutting-edge life science ecosystems such as Japan. With our unique combination of Western expertise and Japanese innovation, we are able to identify the most promising investment opportunities and bring them to the global market.
Learn How
Where We Invest
Investing in Innovation
イノベーションに投資する
We believe that true innovation occurs at the intersection of sound science and fearless leadership, and we're proud to build biotech ventures that will revolutionize the way we treat disease.
Advanced Therapeutic Platforms
We support emerging modalities like cell immunotherapies, pluripotent cell replacement therapies, and in vivo / ex vivo gene therapy approaches.
Scalable and Manufacturable
We support programs with a reasonable path to clinical and commercial scale manufacturing.
From POC to IND
We support bold ideas with a demonstrated path to the clinic.
Life-Threatening or Debilitating Diseases
We are indication agnostic but are dedicated to addressing serious diseases.
Global Opportunities with Japanese Focus
We source and combine technologies from our broad global network with a focus on Japan
Meet Our Team
チームに会う
Get to know the experts behind Saisei Ventures. Meet the talented team driving our mission to revolutionize biotech.
View Our Team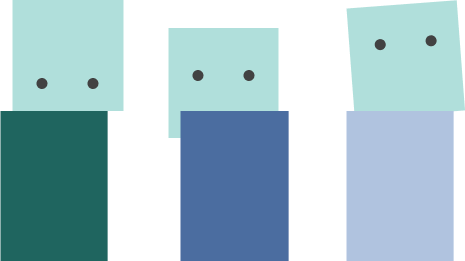 News
Featured News
注目のニュース
View All News
Sign Up for Our Newsletter